Many job candidates have as little time to submit resumes and participate in interviews as hiring managers have time to review resumes and conduct interviews.  The hiring process, arguably the most important component of sustaining the growth and life cycle of a company, is challenging both for the candidate and the employer.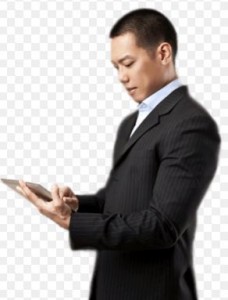 I've spoken in-depth about the video interviewing benefits for the hiring manager but here are a few reasons more candidates should be embracing the video interview.
No more playing phone tag – I have spoken with many candidates who've struggled in connecting with the hiring manager by phone.  You are invited to call in but at the last minute the hiring manager must reschedule.  You call back in the next day but they miss your call.  They call you back but you miss theirs.  And so the frustrating cycle is played out making both you the candidate and they the employer look more and more unprofessional as you fail to connect.
The video interview avoids such miscues by permitting you to take the video interview at a time convenient to you and by allowing the hiring manager to review the interview at a time convenient for them.
They like you, they really like you – How many interviews have you sat in that have taken over an hour to complete?  How many interviews have you attended more than thirty miles away from your home?  Has someone on a panel interview ever yawned while interviewing you?  The hiring manager's time is valuable but so is yours.  When you get called in to interview after a hiring manager has seen your video then you know they are definitely interested in you.  This in no way means you are guaranteed the job but you can go into the face to face interview confident that they not only appreciate the skills they've seen in your resume but also your personality, energy and enthusiasm they saw during the video interview.
No one wants to get rejected before the face-to-face interview but fewer still want to waste hours interviewing and then get rejected afterwards.
No more sneaking away – When you are employed, sneaking away during the work day for a phone interview and especially a face to face interview is terribly inconvenient.  Who wants to get caught by their jealous co-worker or their boss and busted for looking for greener pastures?  Video interviews, especially automated interviews that allow the candidate to screen themselves don't interrupt the work day or your home life.  Put the kids to bed, throw the dogs outside, and interview when life is convenient for you.
"If only I could just get in front of them" – I have heard this before from candidates.  They know their resume doesn't adequately convey their passion and they realize phone screens don't cut it either.  Video interviews give candidates the five minutes they so desperately desire to show off their personality and enthusiasm.  If you think video interviews are in place to only screen you out then consider too the potential they have to screen you in.
I've seen many times when hiring managers have seen video interviews of candidates they had previously rejected on the basis of their resume and agreed to interview them.  In this manner, video interviews can actually screen you into the hiring process.
So if you're nervous about your upcoming video interview then practice, but don't ever turn away a potentially rewarding career move because you are scared of the process.