Only 51% of employees are engaged at work according to Gallup's recent State of the American Workplace report.  The 2017 Workplace Health Survey revealed that 70% of respondents were either actively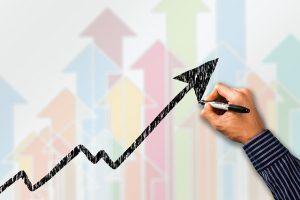 looking for new jobs or considering it.  A 2018 Randstad U.S. study showed that 60% of respondents would leave or have left a job because of a bad boss.  The U.S. workforce is ailing and has been for years.  Employee engagement is the level at which employees are committed to and passionate about their jobs so why are the majority of U.S. employees not in love or even in like with their work?
According to Gallup's report, four employee performance needs should be met to increase an employee's attachment to the job. These are:
·         Basic needs
·         Individual needs
·         Teamwork needs
·         Personal growth needs
Based on the stats above, may we conclude that in most U.S. businesses and for most employees, these needs are not being met according to the employees' expectations?  Are meeting these needs even worthwhile?  Gallup's survey suggests "yes".  Their statistics show that companies in the top quartile for engagement see the following benefits compared to companies in the bottom quartile.  
·         41% lower absenteeism
·         24% lower turnover in high turnover organizations
·         28% less shrinkage
·         70% fewer safety incidents
·         58% fewer patient safety incidents
·         17% higher productivity
·         20% higher sales
·         21% higher profitability
Employers who are cutting corners rather than fully engaging with employees may want to consider that at present, employees are substantially more confident they can find another job than a few years ago.  In 2012 only 19% of Americans believed they could find a quality job compared with 42% of Americans in the first three quarters of 2016.  This suggests that U.S. workers are more confident they will land safely in the arms of another employer if they jump from your ship.  The stats above indicate that lower absenteeism and turnover lead to higher productivity and profitability.  If your workers aren't engaged, turnover increases and profitability declines.
The Workplace Health Survey revealed, among other issues, that 45% of respondents said they were rarely paid what they deserved, 77% believed that skilled employees were not given proper recognition and 65% felt isolated because of a toxic environment.  Naturally, for both women and men, these slights contribute to disengagement at work.
Interestingly enough, a survey by the British Psychological association of 5,000 American men, showed that work satisfaction was the number one thing that mattered most in men's lives; even more so than good health or good relationships with family/friends.
The importance of engaging with employees and ensuring they are satisfied with their jobs could not be clearer.  Companies need to learn not only how to better engage with employees but ask why they are not already doing so.  The answer may be hard to face but won't be hard to find.  Employers need only to look in the mirror.