As I wander through the hundreds of movies and television shows that Netflix offers me I lament that I still can't find anything to watch. This is partly because I enjoy looking at all the choices as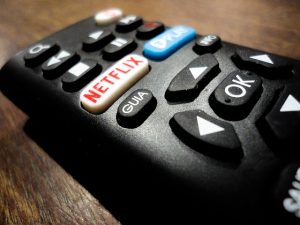 much as actually viewing one, but also because I'm convinced I haven't yet found the program that is worth my time.  You see, I don't want to commit to one program and miss out on another, so I end up not investing in anything. As a past search consultant, I have encountered many hiring managers plagued by a similar indecisiveness when choosing job candidates. They refuse to commit to a qualified candidate because they believe the perfect candidate is still out there. Their hiring process then drags on far longer than is necessary which then annoys their job candidates, burdens their employees and tarnishes their corporate brand.
Below are three blog posts I wrote previously and a reader comment for each that reveals the displeasure that job candidates have with the hiring process.
Survey Says Hiring Process Suffers From Huge Disconnects Between Job Candidate and Employer
Reader Comment: "And to make all that worse all employers want these days is cultural fit. I miss the days when companies had business environments not cultures. It is a personality contest and not about your skills. I personally think job hunting was much easier when you just applied in person. You usually landed a job in the area you wanted pretty fast in those days. It takes forever now, employers are rude and entirely too picky."
Hiring Managers, Wake Up and Hire Your Candidates Already!
Reader Comment: "I had the right skills for the required position but their long recruitment process made me think that they were not so professional. I totally agree that companies want to hire top talent employees but sometimes hiring managers forget that future employees have their needs too."
7 Reasons Why Discrimination in Hiring is here to Stay!
Reader Comment: "If you're called in for an interview, they already know you could do the job they have. The interview, essentially, just answers the question "do we like you"? Which I can't help but take a little personally. I keep hearing "fit" being used by these hiring people all the time now. And I truly believe it's just a nice catch-all phrase to say you don't like someone, for no particular reason. What else could it mean?"
On October 5, 2018, the Bureau of Labor Statistics announced that unemployment had fallen to its lowest rate since 1969. With more available jobs the script is flipped and job seekers are allowed to be more particular about the jobs they choose. They likely won't tarry in your hiring process while you spend weeks reviewing other candidates, because they too have alternatives.  You cannot afford to waste time browsing and leave your position open for months or even weeks. Yes, you may want the next House of Cards or The Crown but you may have to settle for DareDevil or Stranger Things. Once you commit however, you may find them every bit as enjoyable.