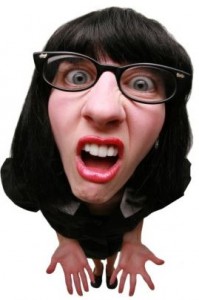 You've probably heard all about video interviewing in the last few months and have maybe even researched the various benefits but logistically you still don't understand exactly how it works?  Here's what you need to know from the moment you or your recruiter find a good candidate.
Most video interviewing vendors provide you with a portal or system into which you can log in and setup your candidates to take a video interview.  Here are the steps you will follow:
The Administrator:
1. Log in to the portal and enter the candidate's information.  This could be as little as his or her name and email address.
2. Choose the type of interview you wish to conduct.  Most vendors allow you to conduct either a Live (two-way) interview with the candidate (think Skype but with additional features) or an Automated (one-way, asynchronous) interview.  Both types of interviews have advantages so educating yourself on these is important.
3. Determine which questions your candidate will answer.  Most vendors allow you to either create your own industry specific questions or to choose from a provided bank of questions.
4. Send the log in information to the candidate via email. (Or you can have the  candidate take the interview at your place of business.)
5. Upon candidate completion you will receive an email notification. Log in to your portal to view the candidate's interview and share with colleagues via email.  All recorded interviews are stored on a secure server and are not available for download.
Note: Features vary from vendor to vendor and additional options when setting up candidates will be made available to you such as setting when the interview will expire, how much response time the candidate will be given, or if the candidate will have the option to answer the questions more than once.
The Candidate:
1. The candidate receives your invitation to take a video interview in their inbox.
2. They log in to your portal which many vendors will brand with your corporate  logo.
3. Candidates are generally taken through a series of steps to test their speakers,  camera and microphone to ensure all are working properly before the  interview begins.
4. They then begin the interview.  If the interview is live than presumably the interviewer will be waiting for them.  If the interview is automated, your questions will appear one at a time on the screen and the candidate will answer each one until the interview is completed.  Automated interviews are always recorded while the recording of the live interview is often optional.
Upon completion the candidate is generally thanked for their participation and a message is sent to the administrator notifying them of the candidate's completion.
Sounds pretty simple doesn't it?  If you would like more information about benefits this article will be of use to you or you can check out this free buyer's guide offering additional information.